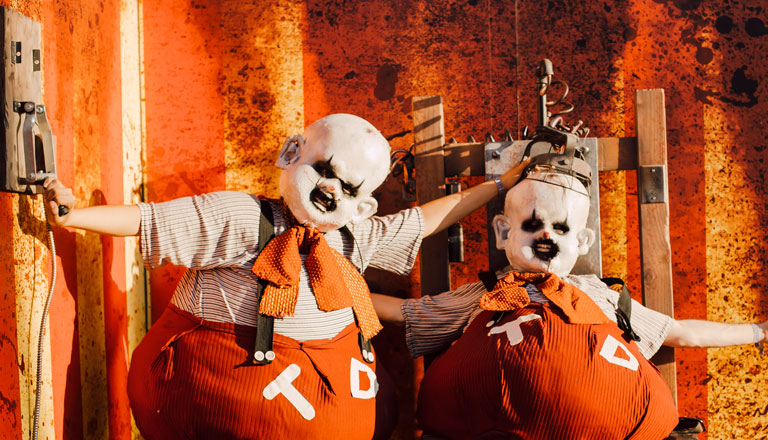 Hours & Info
Venue & Hours
Seoul Grand Park
102 Daegongwongwangjang-ro, Makgye-dong, Gwacheon-si, Gyeonggi-do, South Korea
For a map, check out the Location page.
October 25 & 26, 2019
Gates open: 1pm daily
Festival hours: 2–11pm daily
Costume Guidelines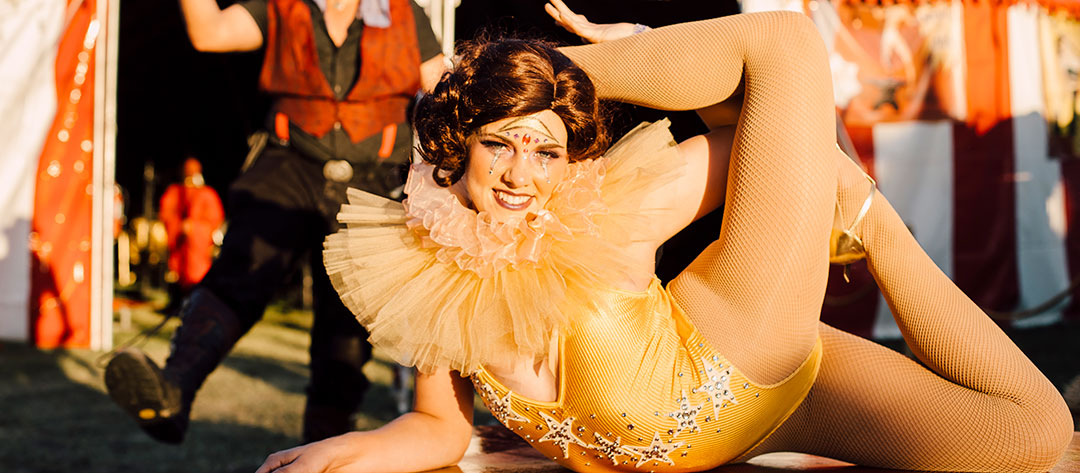 NO drugs or drug paraphernalia.
NO glass or breakable ceramic items.
Full-face makeup is allowed but may slow entry through ID check.
Security may not allow weapons or hard/sharp accessories that could harm others.
Please remember that we are an inclusive community, and costumes/decorations should not misrepresent race, religion, or cultural heritage.
The guide above is to avoid any inconvenience or harm to others, not to ban costumes commonly allowed for festivals. Reach out to us on our social channels if you have questions!
Personal Items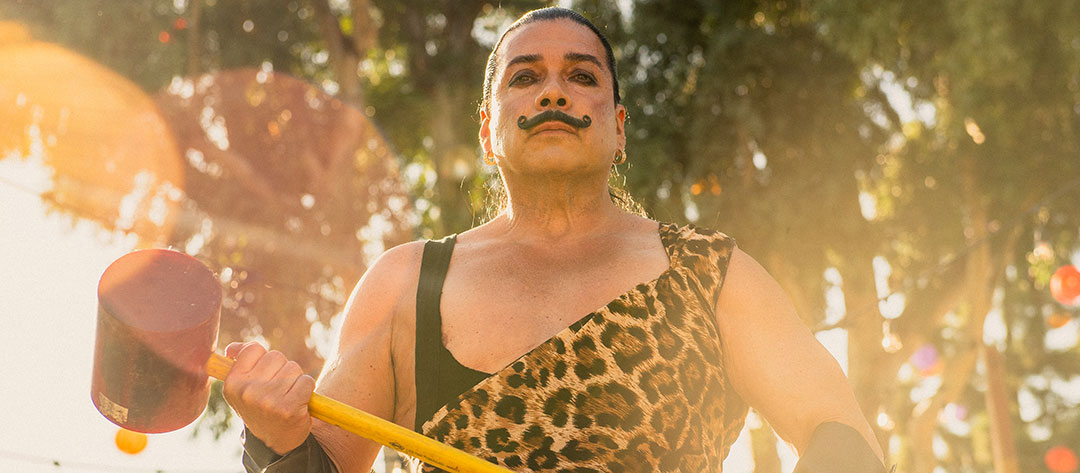 Any kind of food or drinks—including alcohol, water, cans, or bottles—are strictly prohibited.
Dangerous items such as knives, scissors, fireworks, firearms, explosives, oil, flares, cooking equipment, inflammables, and electronic devices (except mobile phones and helmets) may not be allowed in the venue. One lighter is allowed per person.
Aerosol spray (including mosquito repellent and sunscreen) is not allowed in the venue, but you may bring mosquito repellent and sunscreen that can be applied topically.
You may bring flags into the venue, but other items that could disturb participants, such as flagpoles or umbrellas, are not allowed into the venue.
Laser equipment, LED tools, cheering devices that could disturb the effects onstage are not allowed.
Large-size goods or electronic moving devices—such as an electronic kickboard, an electronic wheel, or a bicycle—are not allowed in the venue. Use the locker service for large-size goods such as luggage.
You may bring action cams into the venue, but aerial shooting devices—such as drones or professional shooting lenses, tripods, lighting, or recording devices—are not allowed in the venue.
You may not bring drugs that are prohibited to make or carry in accordance with applicable laws, such as the act on the management of narcotics and psychotropic drugs. You may be permanently banned from access to the festival if detected carrying them.
Open cigarette packs are prohibited. Only unopened cigarette packs and vapes are allowed.
The above information can be changed or added depending on the situation.
Security & Entry
There will be a security checkpoint at the entrance for your convenience and safety. The host/organizer will not keep prohibited items brought into the venue; you may use a rental locker (found before going through the main gate).
Carrying prohibited items may lead to confiscation, and confiscated items may not be returned.
Upon an artist's request, there may be an additional security check using metal detectors or X-ray devices.
Ages & ID
Only people age 19 and above will have access to the venue. Ticket reservations will be available after completing the adult verification process.
Those born on December 31, 2000, or earlier will be allowed to make reservations.
People under age 19 will not be admitted upon checking ID, regardless of the validity of the ticket, and such ticket will not be refunded.
The adult verification process will be conducted before issuing your wristband. Please be sure to bring your valid photo ID if you intend to enter the venue.
Identification (photo and birthdate will be checked):
Valid ID for Koreans: resident's registration, driver's license, passport, certificate of application for resident's registration
Valid ID for foreigners: passport, certificate of alien registration, ID issued in one's home country + copy of passport, US military ID card
Applicable law: Juvenile Protection Act
Any other methods—including another ID, Facebook, SNS, or email—are not allowed for adult verification.
Zero Tolerance
You may not bring drugs that are prohibited to make or carry in accordance with applicable laws, such as the act on the management of narcotics and psychotropic drugs. You may be permanently banned from access to the festival if detected carrying them.
Weather
Escape Korea will take place outdoors and will continue as planned, rain or shine. The festival may be canceled only in case of torrential rain (more than 110mm precipitation for six hours, more than 180mm precipitation for 12 hours) or strong wind or typhoon warning. In case of other circumstances (typhoon, terrorism, social unrest, etc.), general industry practices shall apply.
Photo & Video
Photo taking/video recording and media coverage of the entire venue for Escape Korea 2019 is allowed only for authorized media companies under the control of the host company.
It is agreed for the host company to use the portrait right (the right to refuse publication, the right to profit from the portrait) for the copyright works created at the event, such as photos and videos (including audio), of all the participants joining Escape Korea 2019, and all copyright works will be authorized to the host company, EDM&Co., and to Insomniac, the licensor of Escape.
Any photo taking or video recording with professional devices is prohibited.
Photo shooting, video recording, recording of the performance and artists may be prohibited for the convenient operation of the event and the protection of copyright and portrait right. If caught, you may be asked to delete all data and be taken into legal action.
Festival Policies
Entrance: The fixed time will be announced at a later date.
In order to prevent a transaction of scalper's tickets and illicit ticket sales, no re-entry is allowed once you enter the venue. No refund or cancellation can be made due to the denial of entry.
Performing artists, performance schedule, or time may change depending on the artists' situation, and no refund/partial refund is available in that case.
Please refrain from any actions that could disturb other participants of the event. You may be detained by staff or even asked to exit the venue if your action is deemed considerably disturbing. You may be asked to exit the venue without warning, depending on the severity of your action.
Please be mindful of your valuable goods. The host/venue will not be responsible for stolen goods or any other incident/accident occurring inside or outside of the venue as a result of negligence.
Smoking is allowed in designated areas only.
Please inform nearby security or staff in case of an emergency during the festival.
Please abstain from participating in the event if you have any health problems, are pregnant, or are a senior citizen. If you wish to reserve a ticket, please consult with your doctor first, and notify the host company in advance of the event. The host company will not be held responsible for any unnoted illness or injury incurred during the event.
There are risks of losing/damaging your personal belongings, or bodily injuries—such as hearing loss, seizure, serious health problems, or death—in and around the venue. All participants entering the venue are warned of these risks. In a case where a participant sustains an injury or inflicts an injury upon someone else, such person is solely responsible for such accident/incident.
You may bring a mat, but it is not allowed in stage (standing) areas. You are not allowed to hold a spot, and unattended items may be moved to another place for the convenience of other participants. The host/organizer is not responsible for any lost items left unattended.
Visibility may be limited in some parts of the venue due to the characteristics of the event.
There may be special effects using water; it may render your clothes or other items wet.
No event, promotion, or commercial activity is allowed without prior consent.
Please do not touch the facilities and decorations around the venue. Damaging them may incur legal action.
The event will be recorded at all times with surveillance cameras installed around the venue.
Related